Berkshire Hathaway HomeServices
Bay Street Realty Group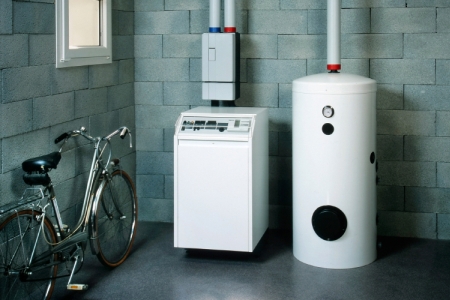 Water Heater Replacements a Good Bet in Today's Energy-efficient Driven Market
When considering purchasing a home, prospective buyers often have a long list of questions they'd like answered before making a final decision. And, with more buyers being energy-conscious today, they may be put off by large energy, heating and water bills that are a direct result of old systems and non energy-efficient offerings.
While savvy house hunters will most certainly ask about the age and condition of the basic systems and appliances in your home, it's important to think carefully about which upgrades make the most sense before placing your home on the market.
One change to strongly consider is the water heater. If your unit is anywhere between 10-15 years old, upgrading can be a big improvement, catching the attention of a prospective buyer. New models are up to 20 percent more efficient and can save up to $700 in energy costs over the life of the unit. Of course, it's always a good idea to research your options before choosing a replacement.
The most popular water heaters today are electric, but those running on fuel, geothermal energy, propane, solar energy and gas are also available. Conventional water heaters have a large tank that stores hot water for future use, while tankless water heaters heat water directly when needed, reducing both storage and heating costs.
Currently, five categories of water heater are designated as Energy Star rated, including high-performance gas storage, whole-home gas tankless, advanced drop-in or integrated heat pump, solar and gas condensing. For each type of water heater, the Energy Star rating can help you determine just how energy efficient a model is.
According to Energy.gov, the type of water heater you choose may affect your water heating costs. For instance, an electric heat pump water heater is typically more energy efficient than an electric conventional storage water heater, however, an electric heat pump water heater might have lower energy costs than a gas-fired conventional storage water heater because of its higher efficiency.
Even if your water heater is currently working, if it's an older, inefficient model, you could reap real cost benefits by replacing it with a more energy efficient one.
Adding an energy efficient water heater and maintaining it properly before you put your house on the market will help reduce energy bills significantly and attract more buyers. Keep yourself out of hot water and make a change that can only benefit your sale.
For more information about buyer questions, contact me today!