Berkshire Hathaway HomeServices Bay Street Realty Group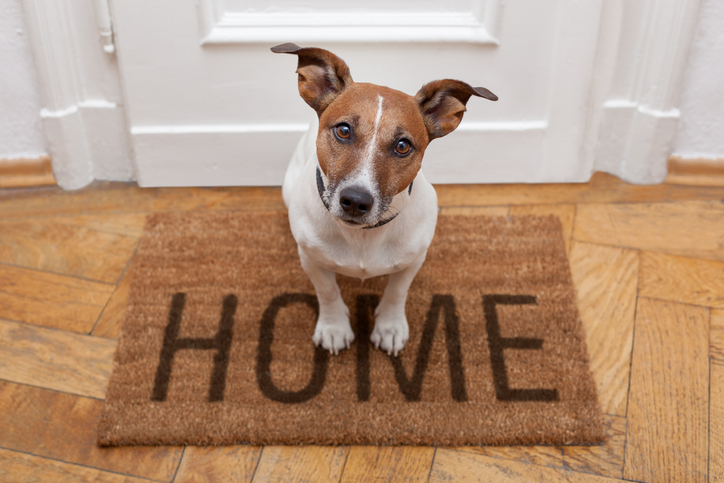 Mortgages Are Going to the Dogs
A third of millennial-aged Americans (ages 18 to 36) who purchased their first home say the desire to have a better space or yard for a dog influenced their decision, according to a recent survey conducted online by Harris Poll on behalf of SunTrust Mortgage, a division of SunTrust Banks, Inc. Dogs ranked among the top three motivators for first-time home purchasers and were cited by more millennials as reasons for buying a home than marriage/upcoming marriage (25 percent) or the birth/expected birth of a child (19 percent).
Only the desire for more living space (66 percent), and the opportunity to build equity (36 percent), were identified by more millennials as reasons they purchased their first home.
According to Dorinda Smith, SunTrust Mortgage president and CEO, renting can be expensive and stressful for dog owners, making homeownership a better living situation.
Among millennials who have never purchased a home, 42 percent say that their dog – or the desire to have one – is a key factor in their desire to buy a home in the future, suggesting dogs will also influence purchase decisions of potential first-time homebuyers.
SunTrust offers the following tips when considering a first-time home purchase:
Understand your initial expenses.
The down payment and closing costs can really add up, but don't forget to budget for moving expenses. These include everything from truck rental to setting up water, power, cable, internet and more.
Organize your finances.
While there are different types of loans for different needs, your finances will be thoroughly evaluated during the credit application. Make sure they are organized so you can better retrieve them throughout the application process.
Get pre-qualified.
Lenders can use your income and credit history to give you an estimate of the home loan amount for which you qualify. The pre-qualification amount can be a helpful guideline when you are considering which properties to purchase.
Create a realistic timeline
. Even with a pre-qualification, loans can take weeks to be finalized. Work with a loan officer to decide the best type of loan for your situation and make sure your loan will be ready in advance of your closing.
For more information about preparing to buy a home, please contact me.
Source: SunTrust Banks, Inc.