Berkshire Hathaway HomeServices Bay Street Realty Group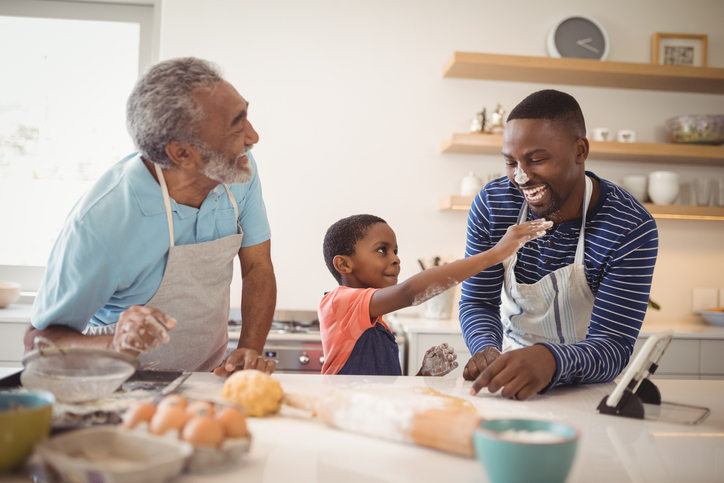 Creating Kitchen Designs to Serve a 'Mature Market'
According to a report from the National Association of Home Builders (NAHB) authored by Doris Pearlman—founder of Denver's Possibilities For Design—those aging into the "mature market" will require a new way of thinking about the kitchen, arguably the most important room in the home.

Pearlman has identified the following trends to consider when designing kitchens for today's mature market:

- Rethink the double oven. Why not install them in two separate locations—splitting, not stacking them—and eliminate that awkward oven on the bottom?

- Realize that the over-the-range microwave might not only be difficult, but also dangerous for the average consumer.

- Raise the dishwasher with separate drawers installed at counter height.

- Most over 55 households may have more than one cook in the kitchen, so how about two sinks? A prep sink, in addition to the main sink, will create a separate work zone.

Pearlman says that today's working sinks are often two to three inches deeper, accommodating larger pots and pans and keeping splashing to a minimum. Stylish options range from apron sinks (also known as farm sinks) to sleek, contemporary stainless steel designs.

According to kitchen and bath designer Mary Jo Peterson, CKD, CBD, CAPS, when dedicating space to a built-in refrigerator, make sure that the space allotted never extends beyond the countertop. That means when installing a free-standing fridge, a 24-inch depth is a good rule of thumb.

Pearlman suggests creating a kitchen island niche or fold-up extension that accommodates sitting while preparing food for the less mobile resident—or for those who have trouble standing.

You could even situate the microwave at the end of an island, making it more reachable for the mobility-challenged user, or even the grandkids.

Don't forget to include a tech nook with a docking station to recharge all of today's gadgets. Pearlman believes the over-50 crowd is quite comfortable with the internet, email and social networking, so a computer desk in the kitchen will allow them to browse for recipes on cooking sites and Pinterest, while being able to monitor the front door at the same time.