Berkshire Hathaway HomeServices Bay Street Realty Group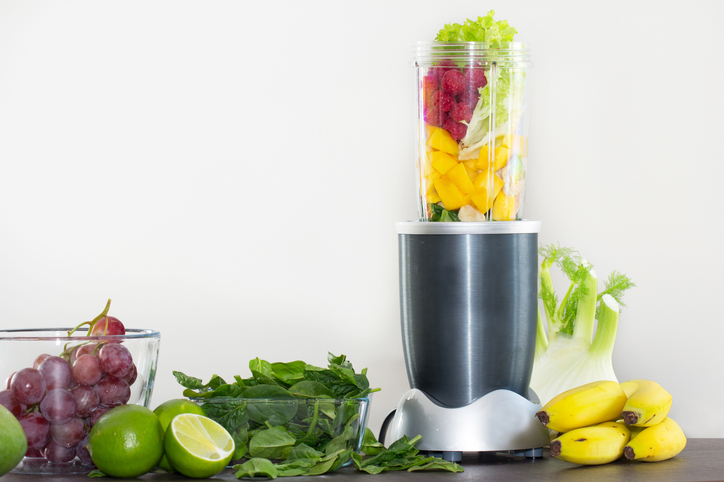 Cookware Gets Healthy
Americans' growing focus on fitness and nutrition has found its way into our kitchens - not just in terms of the food in the fridge, but the cookware on our counters and stoves as well. Consider some of these items to get your kitchen tools on point with your health goals:
Kombucha maker.
At this year's Atlanta Gift and Home Furnishings Market, Typhoon Homewares introduced a line of fermentation and kombucha-making sets under its Kilner brand. Known for its high levels of probiotics, antioxidants and vitamins, Kombucha is a fermented tea that has become increasingly popular among the health-conscious. This line now allows you to make it at home as opposed to paying the high prices often found in stores.
Rice cookers
. From all varieties of pressure cookers - including the latest sensation, the InstaPot - to simple rice cookers, these handy counter-top gadgets allow you to quickly cook all varieties of rice and grains, including super nutritious quinoa and couscous.
Green and copper pans.
The eco-friendly GreenPan or increasingly popular copper pans offer the benefit of non-stick surfaces, which means you can cook without fats, like oils and butters. To preserve these pans, use only wooden or plastic utensils. Metal will scratch and ruin the non-stick surface, essential to avoiding those unhealthy fats.
Herb and veggie preservers.
Our best efforts at using more fresh herbs and vegetables often go to waste as these items go bad before we can finish them. There are several inexpensive gadgets that help preserve fresh herbs and veggies longer, however, such as Food Huggers that fit snuggly over those half cut fruits and vegetables.
Blenders, big and small.
Whether you go all out with a Vitamix, or keep it simple with a NutriBullet, it's easy these days to make a quick, nutrient-dense smoothie, soup or dip. There's something to fit everyone's kitchen and budget.